2. Accessing statement
2.1 You can view the statement through the FUTU APP
Path: Trading - Brokerage Account - All - Statement. Choose the statement type according to your need.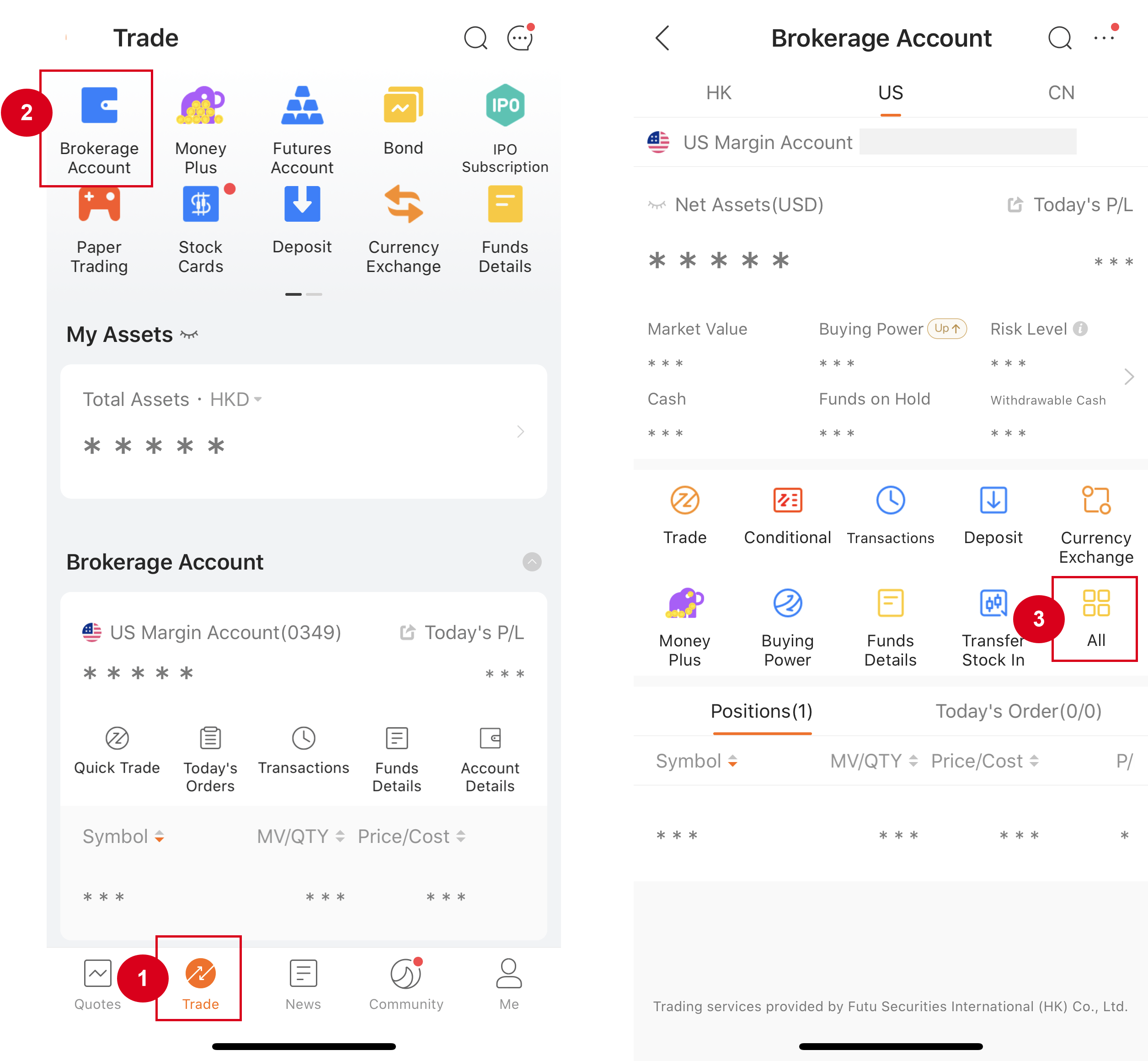 2.2 You can view the statement through your mailbox
If a transaction occurs, Futu will send statement to the registered email address.
If the email you filled in when opening account is not a commonly used email, you can log in FUTU APP to modify your email address.
Path: FUTU APP, Me - Setting - Account and Security - Email.